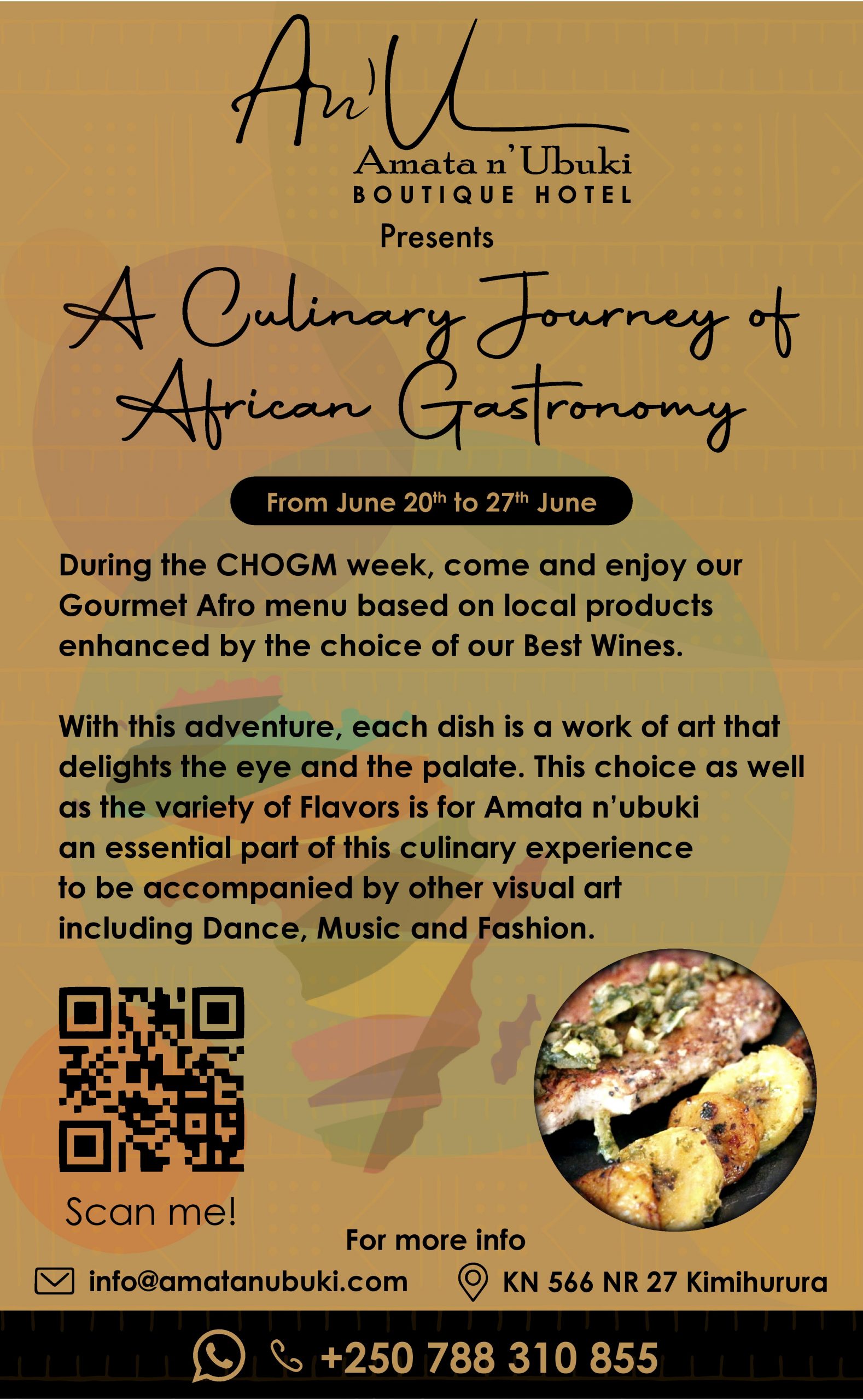 Come and experience
A culinary journey of African Gastronomy.
BOOK A TABLE
Subject to availability of space on this date. If you can no longer go to the hotel, please cancel your reservation by phone or e-mail to continue to guarantee a quality service.
Thank you
n°27, KG 566 Street, Kigali, Rwanda
Opening hours:
Open 24 hours, 7 days a week
Reservation Number:
+250 788 310 855
2016 Seven Restaurant. All Rights Reserved.
cuban sigal